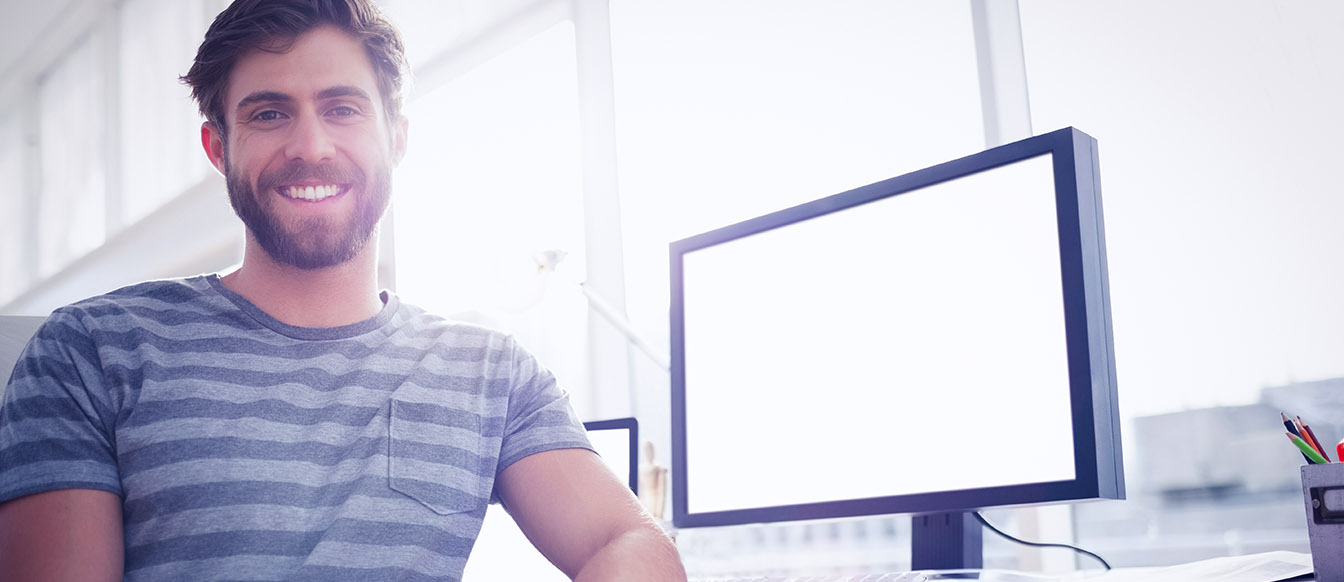 RTO specializes in designing and delivering web-based training. Our team is committed to understanding the training needs and challenges of our clients and answers with a Learning Management Solution that has become a leader in the industry.
We are looking for people to join our dynamic team of professionals, passionate about what they do and in a perpetual state of dedication to quality. We put a high value on cross-team collaboration to work together towards common goals – every department at RTO is shaping the future of this industry.
Sales | Business Development Representative | Elizabethtown, PA
POSITION SUMMARY
The Business Development Representative (BDR) is responsible for identifying, qualifying, developing and securing new business leads, demonstrating RTO's solutions, and growing the business by successfully closing sales opportunities. The BDR will work closely with the Account Manager of Record and assist as a Subject Matter Expert (SME) when appropriate, always maintaining positive trusted advisor relationships with the client.
DUTIES AND RESPONSIBILITIES
Identify new business opportunities and prospects, qualifying and demonstrating RTO designed solutions via Join.Me or GoTo Meeting
Understand and present RTO's product offerings and competitive advantages in an effective manner
Promote RTO values, brand, and solutions professionally and with integrity
Meet and exceed revenue sales targets
Prepare solution presentations, price quotes and reports for prospects and clients
Other Duties as Assigned
JOB REQUIREMENTS
 2 or more years of B2B experience positioning, selling and/or implementing complex technology and/or software solutions
Experience selling technology and/or software is A MUST
Positive and professional demeanor
Excellent written & verbal communication
Highly organized with strong time management skills
Ability to work independently with a high sense of personal responsibility and initiative
Sales | Sales Administrator | Elizabethtown, PA
Reports to Sales Manager
POSITION SUMMARY
The Sales Administrator is responsible for providing support in all aspects of RTO's sales initiatives. Will work closely with the Sales Manager, Executive Assistant, and COO, as well as other team members, departments, and external contacts to ensure cohesive sales strategy and implementation.  Serves as first-line contact for clients, visitors, and vendors as well as in-coming calls.
DUTIES AND RESPONSIBILITIES
Extensive use of Microsoft Office suite (Word, Outlook, etc.) for managing projects and communicating with staff.
Develop sales proposals for clients.
Create documents, reports, correspondence as requested.
Maintain office CRM (SalesForce).
Resolve administrative problems by coordinating preparation of reports, analyzing data, and identifying solutions.
Assist team with various clerical and administrative tasks.
Maintain professional and technical knowledge by attending educational webinars and reviewing industry publications.
Work with other departments and external contacts as necessary to ensure success of all initiatives.
All other duties as assigned.
JOB REQUIREMENTS
Proficiency with Microsoft Suite
3 – 4 years CRM experience; SalesForce preferred
Flexibility and eagerness to identify, learn, and use new and changing technologies
Ability to manage multiple projects simultaneously
Excellent verbal and written communication skills
Dependable and detail oriented
Desire to be a key member of a growing small business
Positive and professional demeanor
Customer Focus
Strong attention to detail
Deadline oriented
Sales | Account Manager | Elizabethtown, PA
POSITION SUMMARY
The Account Manager (AM) is responsible for establishing and maintaining positive and growing, trusted advisor relationships with the RTO customer base, ensuring that the RTO Team is executing on its core value of always exceeding customer expectations. Through an organized and systematic methodology, the AM regularly reaches out to the assigned client base, ensuring that the customers' needs are consistently met by the Sales and Support Team. As a result of periodic and scheduled communications with the clients, the AM will engage in Training Action Plan activities and close new business opportunities.
DUTIES AND RESPONSIBILITIES
Call on key accounts on a regular, systematic basis
Present clients the value of a comprehensive Training Action Plan
Identify new business opportunities within the client base and refer leads to Salesperson of Record
Develop account penetration strategies
Create and maintain accounts in SalesForce (CRM) and log and track all activity
Live and promote RTO values, brand, and mission
Travel: 10%, for occasional trade shows
All other duties as assigned.
JOB REQUIREMENTS
2 or more years of successful B2B customer relation management experience
Ability to work with customers to develop and manage implementation training plans
Superior customer services and support skills
Positive and professional demeanor
Excellent written & verbal communication
Highly organized with strong time and project management skill set
Possess a high sense of personal responsibility, work ethic and integrity
Support | Client Support Specialist | Elizabethtown, PA
POSITION SUMMARY
The Client Support Specialist reports to the Support Manager, and assists with technical support, product/project launches, training, and production projects as needed. Provides assistance with training and support to clients and vendors, as well as internal staff.
DUTIES AND RESPONSIBILITIES
Provide basic troubleshooting and usage assistance to RTO clients via telephone, email and live chat
Accurately record information about each handled service request, using provided Client Relationship Management (CRM) software
 Recognize and alert management to trends impacting the client/user experience
Adhere to all company policies, procedures and business ethics codes
Meet daily client requirements which include:

Open and assign trouble tickets for issues that can't be solved in a single phone call or chat session
Respond to voice and email messages left by clients, as needed
Support incoming technical calls and chat
Create detailed bug reports for programming
Assist and manage Project Implementations
Other duties as assigned
JOB REQUIREMENTS
Outstanding verbal communication skills.
Ability to remain poised and calm when faced with difficult situations
Ability to use a proactive outcome-focused approach to solving issues, both verbally and in written communication
 Ability to work effectively both as part of a team and independently
Ability to manage multiple projects at one-time
Aptitude to learn new software applications quickly
Basic knowledge of the Adobe Creative suite.
Demonstrate a proven history of excellent customer service skills
 Willingness to work varying shifts, including weekends and holidays
 Experience working with products in a SaaS environment
Strong knowledge of Microsoft Office suite (Word, Outlook, etc.)
Strong problem solving and analytical skills.
Production | Video Editor | Elizabethtown, PA
POSITION SUMMARY
The Video Editor is a key member of our post-production team responsible for creating high-quality media approved by the Director and utilized by our clients and sister companies. The role calls for a strong background in video post-production, focusing on non-linear editing and animation. The Editor will skillfully edit film footage – rearranging and splicing scenes, making judgment calls when a scene needs to be reshot, selecting colors and color grade, inserting music, sound, voice over and optical effects.  We are a fast-paced studio with real-world production speed and drive.
DUTIES AND RESPONSIBILITIES
The candidate must be able to demonstrate the ability to:
Shoot the script and meet with the director to understand his/her vision for the film. Visit locations when needed during filming to gain a sense of how the shooting is progressing.
Review footage, both during a shoot and once shooting is finished. Select scenes based on their educational, dramatic, and entertainment value, as well as contribution to story continuity.
Determine the best combination of photography, creative performance, story consistency, and pacing.Determine which camera angles to use from multiple sources.
Work with work prints to organize the scenes and transitions that make up a media package (module, commercial, short, film). Create edit decision lists to correspond to the edge numbers.
Use Premier Pro to trim segments of footage to the lengths needed for the 4K/HD output and assemble them into the best sequence to obtain the desired effect (i.e. train the employee, sell the doodad, demonstrate the process, or tell the story).
Work with sound design and sound effects editors – and at times musical directors – on sound, score, and film sequences that will be added to the film. Insert final audio, music, dialogue, and sound effects using a digital editing PC.
Reorder and tweak the content to ensure the logical sequencing and smooth running of the film/video.
Edit film for commercials, station identification, and public service messages on television films and tapes.
Review the edited digital media, make corrections, and prepare it as a first or rough cut for the Producer to view.
Make revisions, as requested by the director and producers, and prepare the final cut for release to the client.
Other duties as assigned.
JOB REQUIREMENTS
3 or more years demonstrated experience with: Premier Pro, After Effects, Audition, Prelude Photoshop, Lightroom and Speed Grade
1 or more years experience with Divinci Resolve, Red Giant, iClone, 3DMax, Blender and Axis Neuron Mocap also preferred.
Highly organized with good time management skills
Positive and professional demeanor
Ability to work in a fast-paced, changing environment with minimal direction
Some travel required
FULL TIME POSITION
Requires 40 hours with the option of more hours.
Reporting line: to the Studio's Executive Producer.