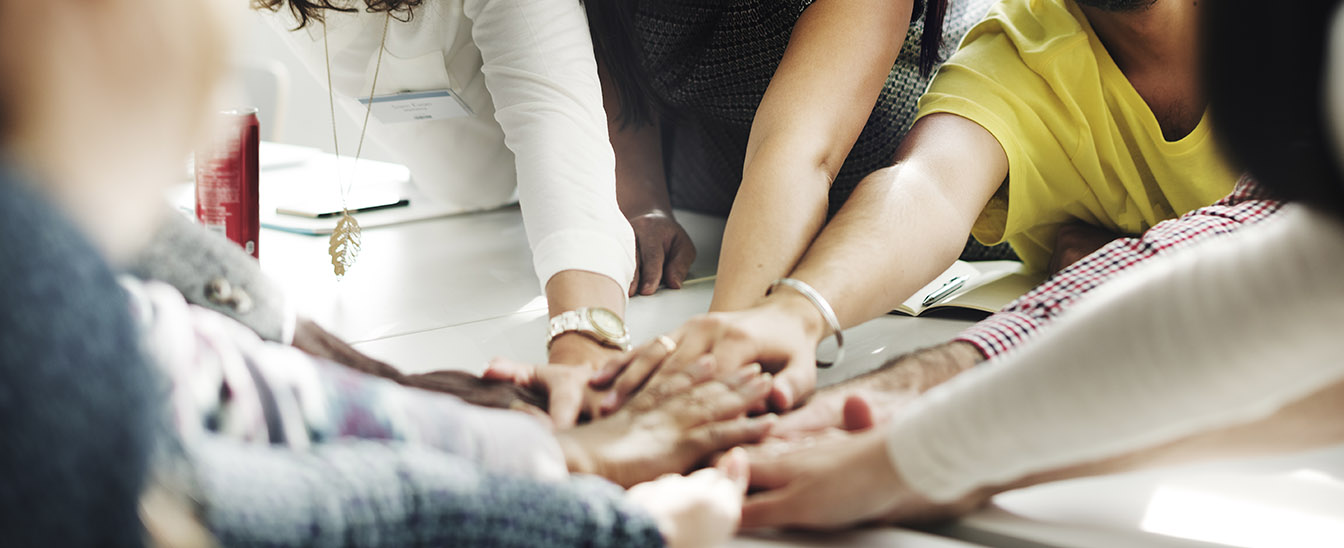 RTO has established itself as a leader in the e-learning industry, providing affordable solutions to workforce, compliance and certification issues. Our affiliate program will enhance your core offerings to help your business drive new revenue and capture more market-share. Our strategic alliances are an essential element in our mission to find viable and affordable solutions for our clients. We will work with you to create a mutually beneficial proposal that is supportive to your core mission and the success of our clients. For information on our Strategic Alliance program, please email us at 
info@readytrainingonline.com.
Targeted Solutions | Tom Hart
RTO has partnered with Tom Hart of Targeted Solutions, an expert and highly esteemed consultant in the Convenience Store industry, to assist in the development of an all-inclusive convenience store training program. Targeted Solutions is an experienced, top-to-bottom consulting company dedicated to providing a wide range of management services to the convenience petroleum industry. They specialize in developing innovative, yet practical solutions, in high-return areas of opportunity. Founder and CEO Tom Hart started his career as a stock clerk in Buffalo, New York, and worked his way up to serve as Chief Operating Officer of Store 24 in New England. Tom was also the Vice President of Sales and Marketing for Tedeschi Food Shops.
UST Training | Ben Thomas
Ben Thomas began his career in environmental services as a regulator. Ben is familiar with the internal workings of regulatory agencies and the issues associated with implementing major UST programs. In addition, Ben has continued to work closely with state programs in providing UST inspector and UST operator training programs across the country. RTO offers numerous compliance training courses related to the convenience petroleum industry, one of which is Class C UST Operator training. RTO partnered with UST Training to assist in the development and state regulations associated with Class C UST Operator training, now available in our Learning Library. Training for all Class C UST Operators became mandatory on August 8, 2012 in most states.
Click here
for more information on this mandate.
Paster Training, Inc.®
Paster Training, Inc. is the authority in food safety and responsible alcohol management training, educating team members at all levels of industry organizations and operations on the premises, online and in the classroom. Since 2001, Paster Training, Inc. has been dedicated to making the hospitality industry more efficient, effective, and safe. We inspire employees at all levels within each organization to internalize best practices through education from farm to fork and from grain to glass. We specialize in many areas and use a targeted approach to help some of the industry's leading organizations act smarter, quicker, and safer.
PTI Consulting Group
PTI Consulting Group is a division of Paster Training, Inc. which offers a variety of food facility operation assessment, planning, development and implementation services. This includes food safety evaluations, inspections, and audit services. PTI consultants collaborates with clients, evaluating current food safety systems, practices, and SOPs in order to ensure continual compliance with regulations as well as management's goals and objectives.
PTI Consulting Group services include consulting for:
Food Safety
HACCP
Food Defense
Alcohol Safety
Crisis Response and Communication
Workplace Languages | Ed Rosheim
Ed Rosheim is the Owner and President of Workplace Languages, a corporate language training company and international translation agency. Mr. Rosheim provides workforce-related consulting services to business in the areas of onsite and online language training, the development of customized bilingual tools and translation services. The goal is to help companies effectively close all communication gaps that result in decreased productivity, safety concerns and retention issues. For more information about Workplace Languages, please email Ed directly at Erosheim@WorkplaceLanguages.com
Retail Optimization Group
ROG leads the industry in pre-employment background screening, drug testing, and assessment tools. They offer a cost effective, easy to use, and quick turnaround suite of services that are customized for each of their clients based on their specific needs. They offer a free one on one review of your needs, help you with addressing any compliance concerns, and offer ongoing U.S. based customer support to answer any questions you have in a professional and timely manner. For more information on ROG's services please call 877.372.1437 or email info@rogscreening.net.
TraitSet®
TraitSet® was founded in 2001 with a vision to assist hiring managers to be more productive with their time and to help them properly identify the BEST candidates to interview and hire. TraitSet® helps hiring mangers with an efficient fully integrated process that starts with an online application. Beginning with the online application, information is entered only once but populates many online forms including background checks, I9, W4, Policy Acknowledgements, Tax Credit Forms, Payroll, as well as Scheduling.
Snag | PeopleMatter
Through our partnership with Snag, we are able to provide industry-leading training content and a streamlined onboarding experience to our clients. Since 2000, Snag's mission has been to put people in right fit-positions so they can maximize their potential and live more fulfilling lives. They do this through the Snag marketplace and PeopleMatter, their end-to-end platform of talent and workforce management solutions.