STEP 1
To reset passwords, you will need to click on the "Forgot User Name or Password?" link on the log in screen and then click "PASSWORD."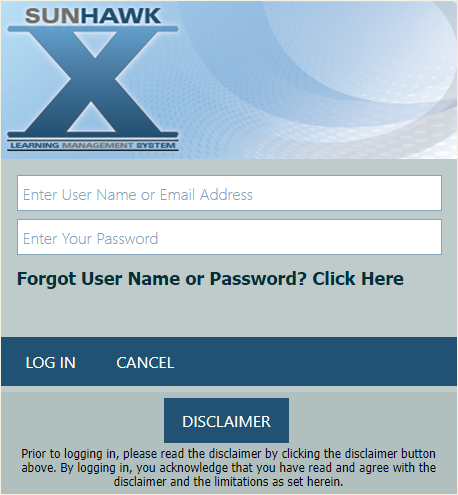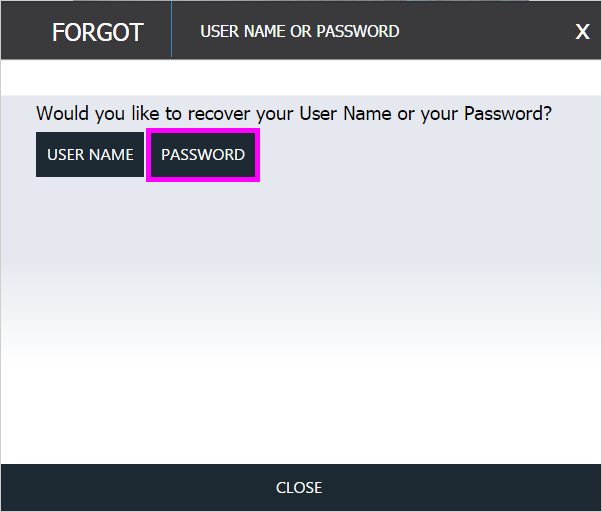 STEP 2
You will be prompted to enter your user name and date of birth. You'll also need to enter your new account password and confirm it by entering it a second time. Then click reset.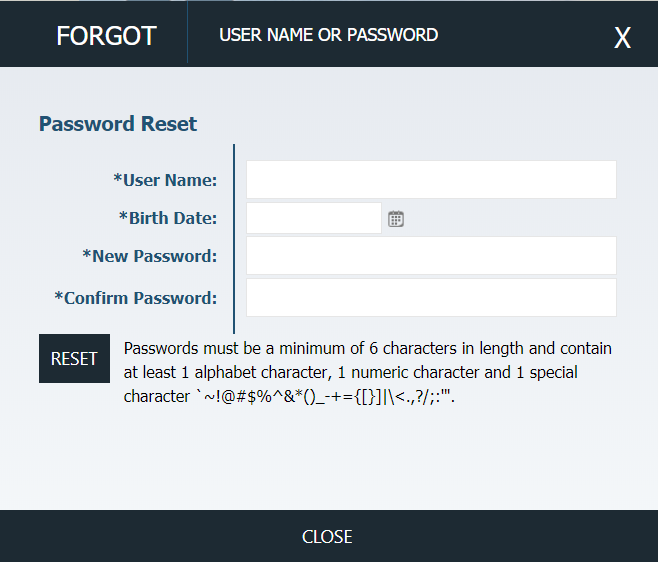 STEP 3
If the account information on file matches what you have entered on the screen above, you'll be prompted to answer two security questions before your password is changed.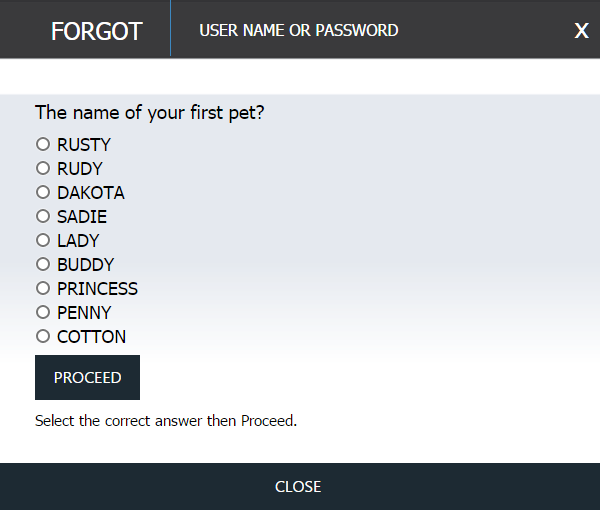 STEP 4
Answering the questions correctly will reset your password.