18.2 Release Notes
Sidekick
Sidekick is a brand-new companion feature designed to enhance the user experience in trainingGrid®. Through Sidekick's interactive functions, employees will be able to find answers to frequently asked questions and receive help navigating new features and releases.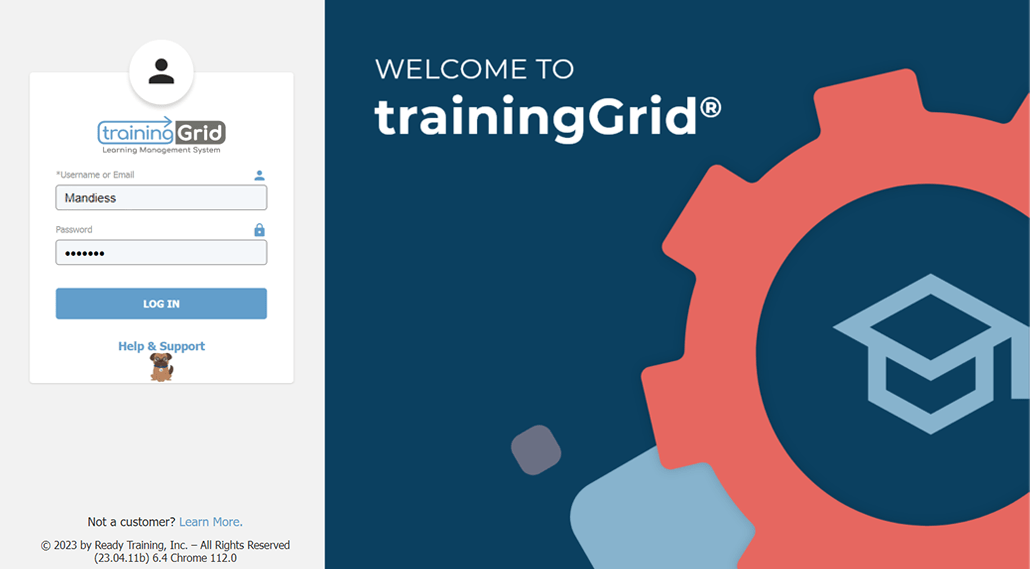 On the login page, you can find Sidekick just below the "Help & Support" button.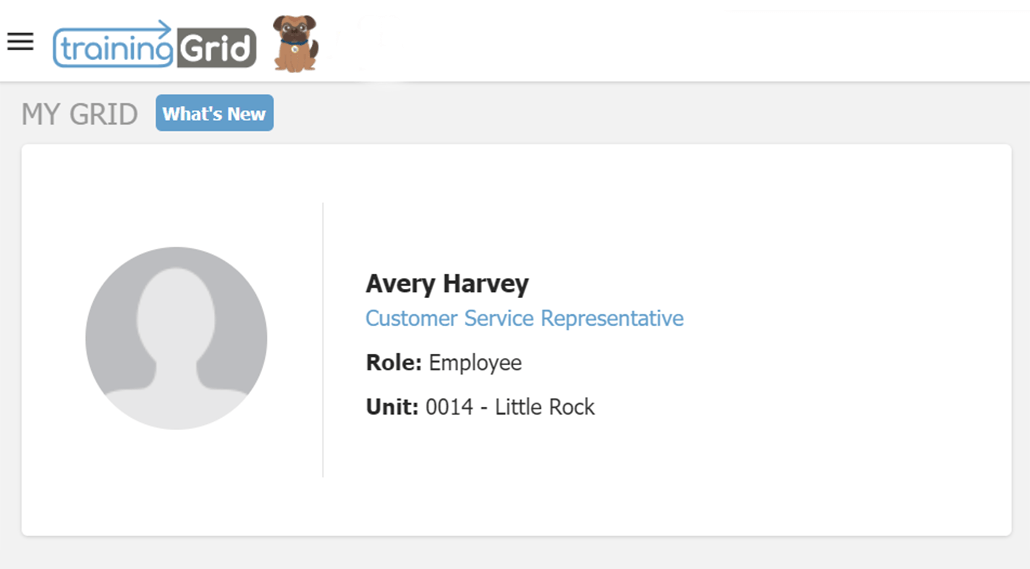 Once you log in, Sidekick will be located in the upper left next to the trainingGrid® logo.
Functions Included with This Update:
Announcements:

Messages will pop up on users' MyGrid to inform them of upcoming scheduled maintenance or to announce new features.

 

Help:

Users can

click on Sidekick to open the trainingGrid

®

Help Menu. Here, they can search for a topic, and Sidekick will walk them through each step with popup explanations.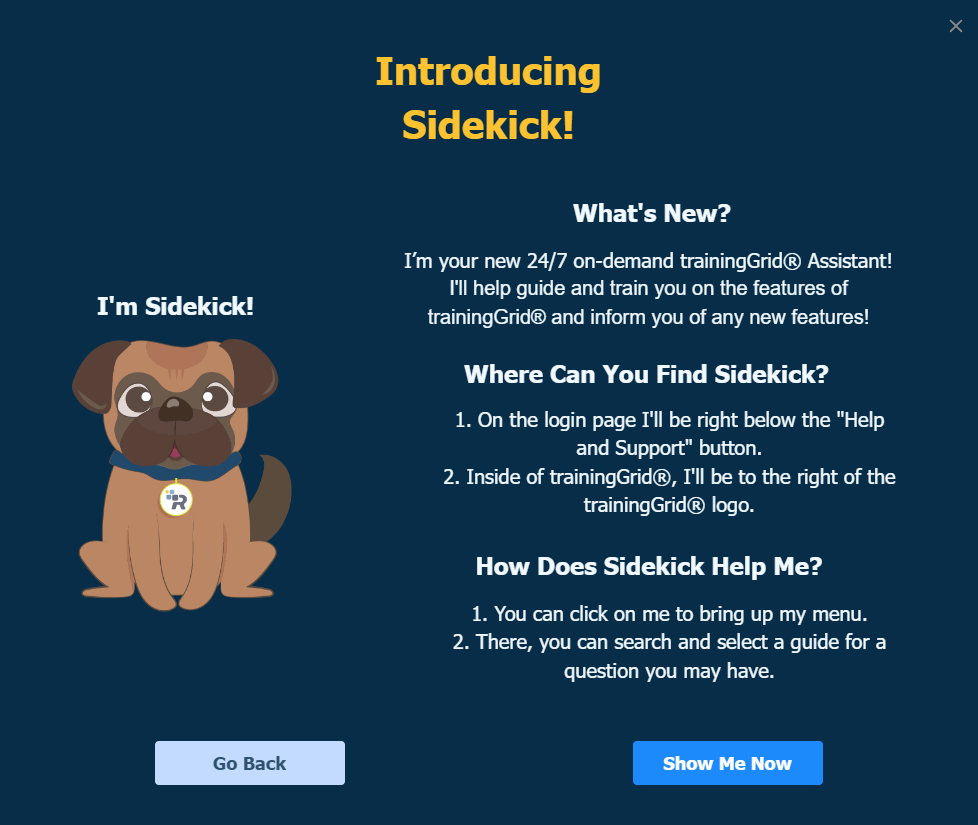 How Will This Affect Me? 
This new companion can help streamline your processes and free up time by allowing employees to seek answers to questions right within the LMS when they need it. 
Sidekick's initial release will be available to everyone to address questions about basic functionality within trainingGrid®. While all users can see and use Sidekick for these basic functions, this first release has been tailored toward users with the role of employee within the LMS. Sidekick functionality will be added to manager levels and eventually to administrator tools levels in future releases.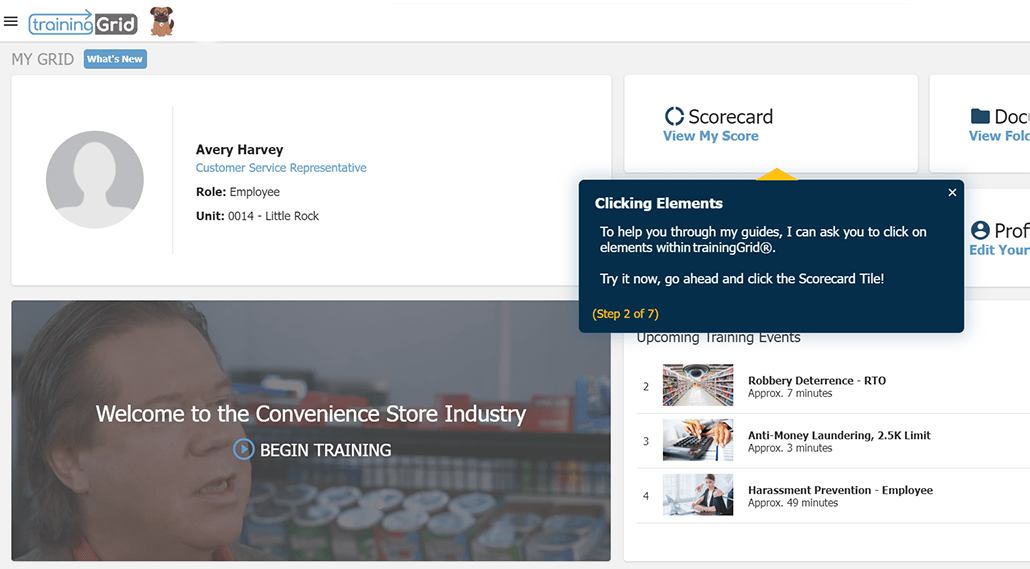 Sidekick can guide employees step by step through certain functions within trainingGrid®.
How Will This Affect My Team?
Sidekick can help boost employees' confidence and understanding when using the LMS by giving them the option to find answers to questions on their own without requiring a manager's assistance or calling our support team. However, our support team is happy to assist any member of your team if they prefer not to use Sidekick.  
Please Note: Our support team is always available to assist you or your employees with any issues you may have. Sidekick is yet another tool in your toolbox— a new addition to our already exceptional support team. If you have any questions, please contact your Client Success Specialist.