Fixed & Flexible
With trainingGrid® LMS, you'll discover the synergy between structure and flexibility in your employee training program. Easily create learning paths that engage your workforce and build career-minded teams.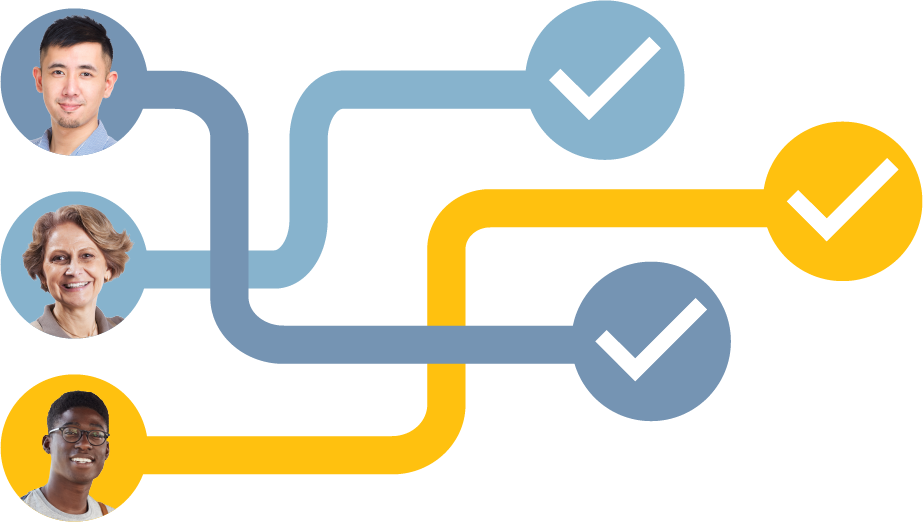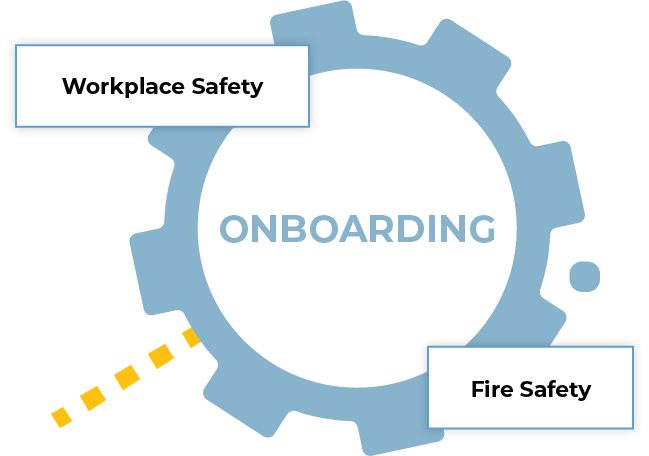 New Hire Onboarding
The training process for a new hire doesn't have to be time consuming—get employees in front of customers faster using the power of customized learning paths specifically built to fit your onboarding needs. With trainingGrid® you're guaranteed a seamless and swift transition for employees into their designated roles.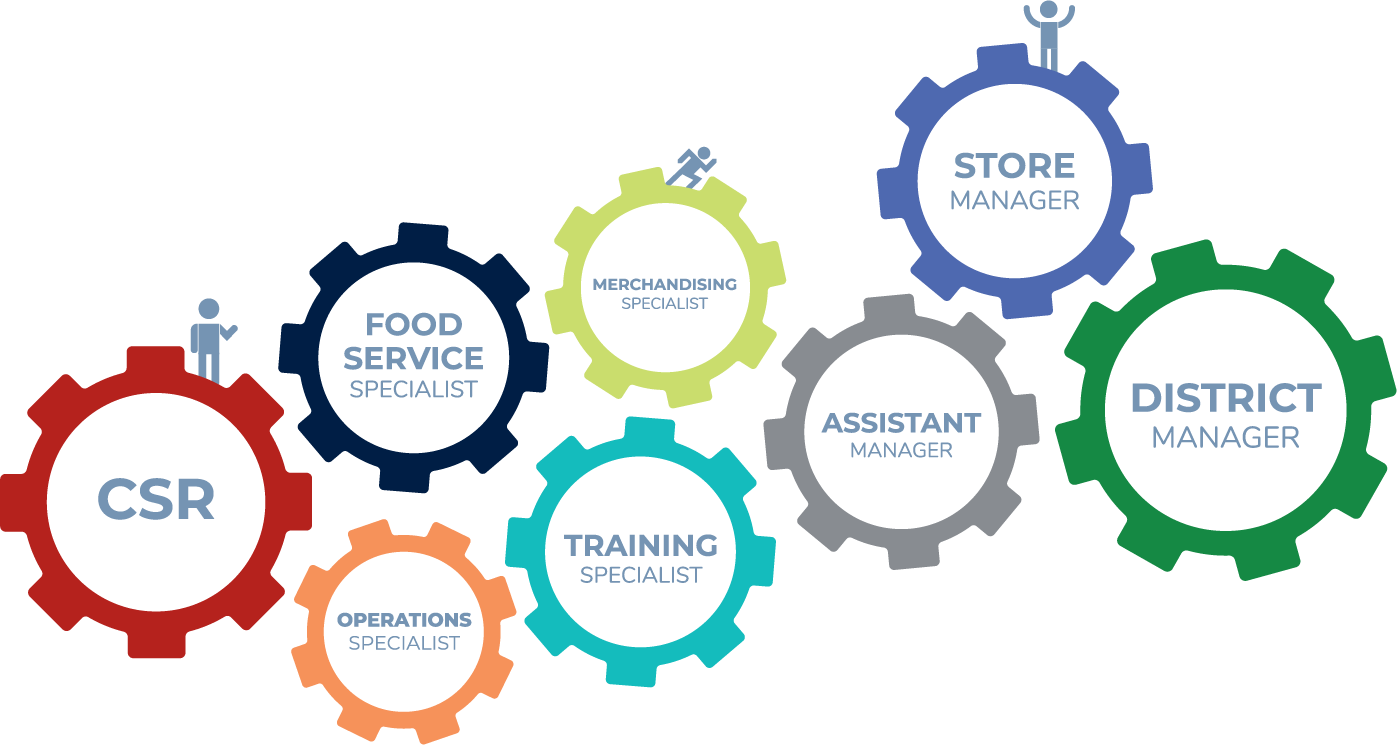 Gears To Your Career: Unlock Employee Advancement
Improve employee retention by offering career advancement opportunities. The Gears To Your Career™ program available within trainingGrid® LMS gives you the power to create customized learning paths that allow employees with potential to seek advancement opportunities and cultivate their professional growth within your company.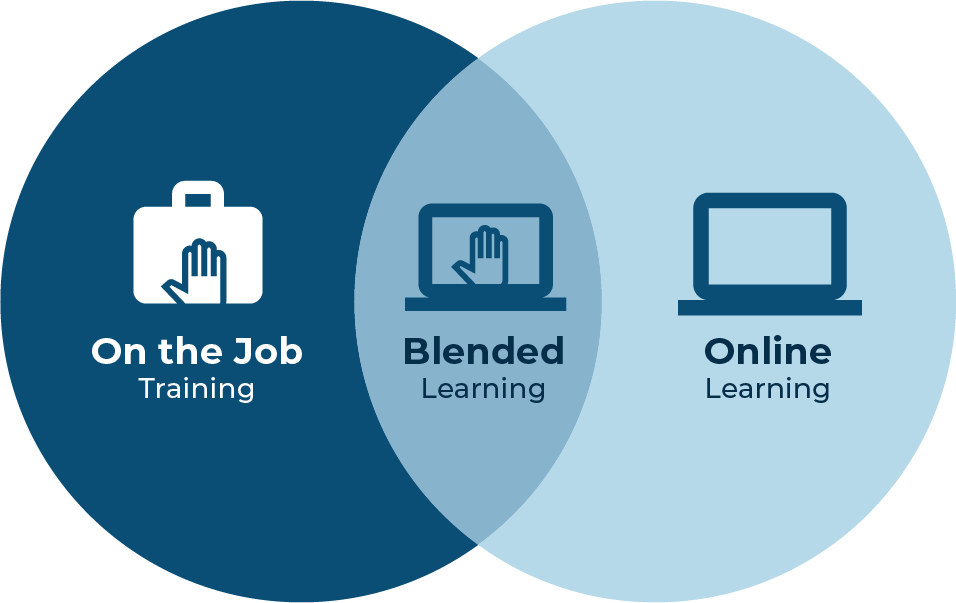 Customize Your Blended Learning Paths
Employee training impact can be maximized using blended learning tools within trainingGrid® LMS. By integrating on-the-job training prompts, success guides, and checkpoints into your learning paths, our platform seamlessly blends online learning with real-world application. And with trainingGrid's customizable features, you can create a blended learning experience that perfectly aligns with your organization's needs.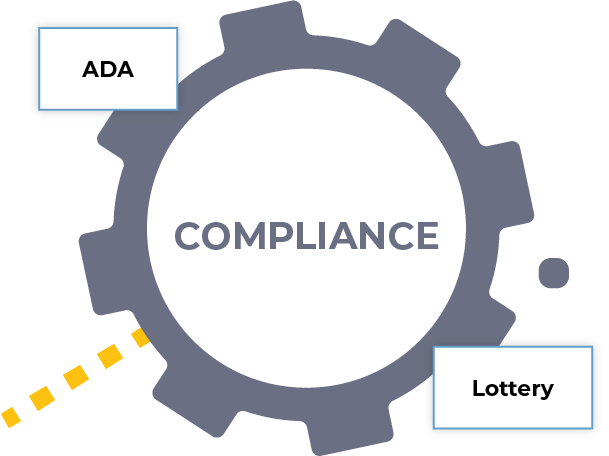 Safeguard Your Business with Compliance Learning Paths
Adherence to crucial business regulatory guidelines and requirements is paramount. Our compliance learning paths can be customized to fit your organization's specific needs. Easily monitor progress, track certifications, and gauge understanding using our simple dashboard reporting features within trainingGrid® LMS.

Create training structure and consistency.

Reduce administration time with auto-enrollment.

Focus employees on learning objectives and career goals.

Improve operational efficiencies company wide.

Develop a healthy work environment and culture.

Provide employees with a sense of purpose and value.
trainingGrid®​ LMS Features
Designed and tested by training administrators and managers, trainingGrid's flexible and user-friendly features help you develop your most valuable asset – your staff.​