Employee Training Analytics at Your Fingertips
Track employee training with trainingGrid's reporting features. You can easily oversee employee development and continually evaluate the effectiveness of your online training program. Use the My Report Grid dashboard to view data at a glance, schedule recurring reports, create new reports, and share information with key stakeholders.

Track Progress
Evaluate training progress and employee engagement with a variety of pre-built reports that are easily customizable.

Identify Challenges
Spot training gaps right away so employees can get the coaching and support they need to be successful on the job.

Report Success
Gain valuable insight that can help you measure the effectiveness of your employee training program.
Manage and Run Reports Quickly
Track employee training and streamline reporting with trainingGrid's intuitive My Report Grid dashboard. Here, you can view a snapshot of important data, quickly access your pinned reports, and easily retrieve completed reports.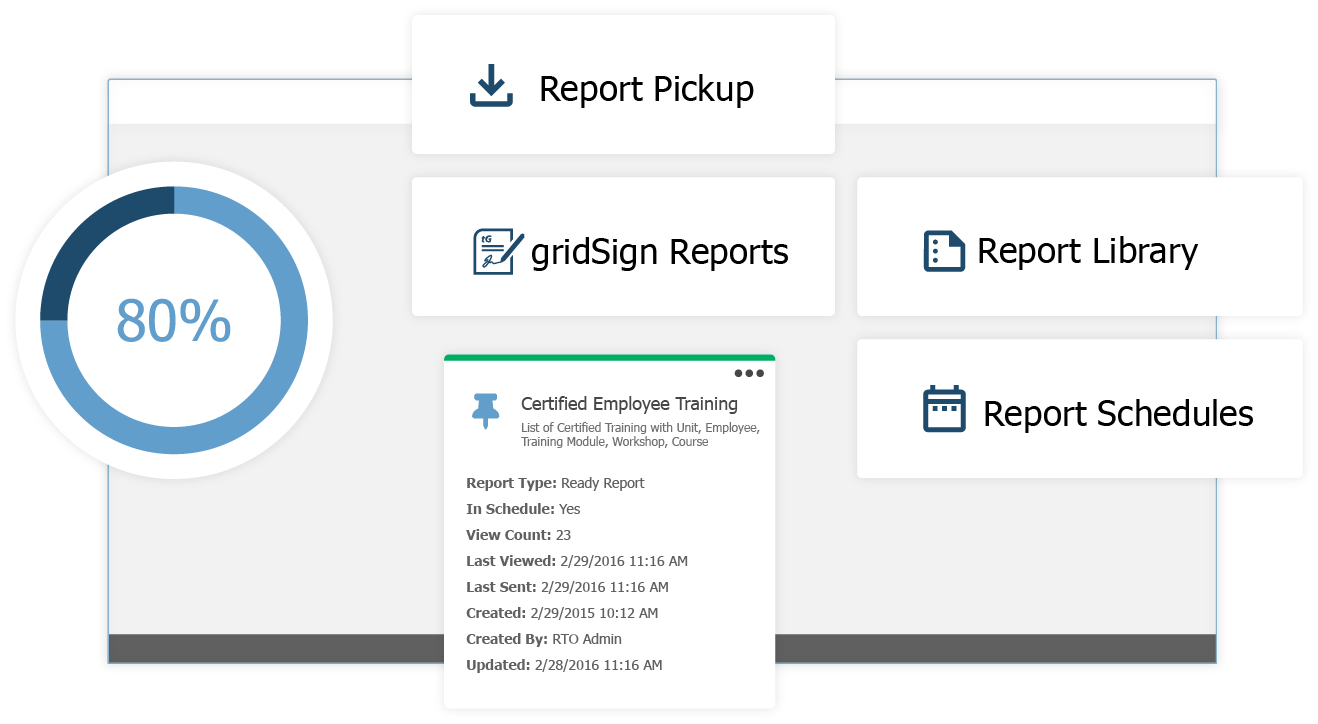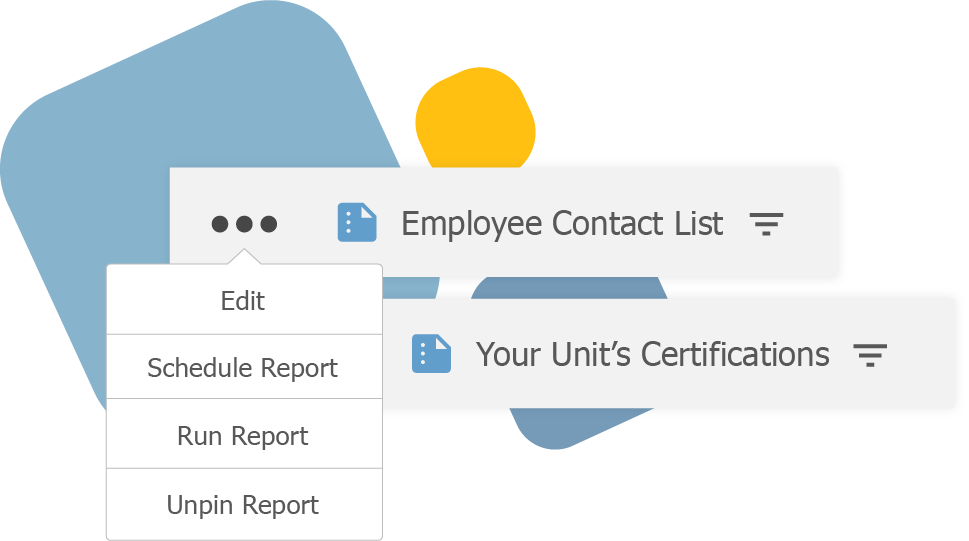 Customize Reports for Your Needs
Your Report Library includes customizable reports that deliver the critical information you need to assess your training program at all levels. Keep up to date on metrics such as completion percentages per location, training progress for new hires, and compliance certification throughout your company.
Schedule Reports Easily
Training is an ongoing process, not a single event. By scheduling and distributing essential reports to managers, trainers, and team leaders, you'll keep training top-of-mind throughout your organization.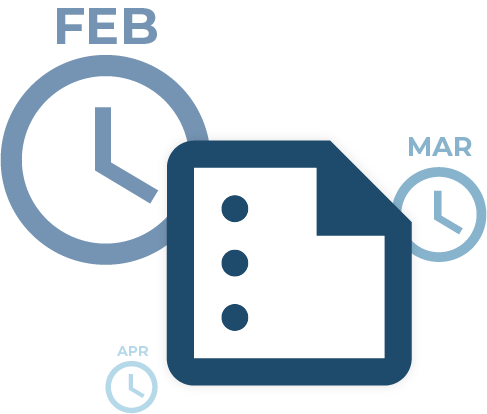 trainingGrid®​ LMS Features
Designed and tested by training administrators and managers, trainingGrid's flexible and user-friendly features help you develop your most valuable asset – your staff.​