Overview
With every guest, your staff should strive to not only meet expectations, but exceed them. Our restaurant training content is based on Service That Sells!®, training developed by restaurant owners for restaurant owners. With a focus on increasing sales and improving service, our training prepares your staff for success.
Sample Restaurant Training: Responsible Alcohol Sales
Service & Sales Excellence
---
In a restaurant, service and sales go hand in hand. Without sales, service can't exist, and without service, you can't sell anything. Our Service & Sales Excellence restaurant training shows your servers how to improve service and increase sales with real-world restaurant techniques they can use on their very next shift.
Cycle of Service
---
With every guest who walks through the door, your staff should be striving to not only meet expectations, but exceed them. Our restaurant service training follows the Service That Sells!® Cycle of Service plan, breaking down a guest's visit into separate "Moments of Truth" that cover the entire dining experience, from the moment guests pull into the parking lot until that final moment when they walk out the door.
Responsible Alcohol Sales Training
---
Restaurants and bars that sell alcohol have a legal obligation to do so responsibly. Staff training is a critical component of any alcohol sales program. Our Responsible Alcohol Sales and Service teaches servers and bartenders how to follow alcohol sales laws while delivering excellent customer service. Real-world scenarios show employees how to implement what they learn. Required training approved by the states of  CA, ME, MI, NY, OK, PA, SD, TN, TX, UT, or VT. Click here to preview our responsible alcohol sales training program for restaurants.
Back-of-House
---
There's a reason the back of the house is also referred to as the "heart of the house." To increase sales and improve service in the front of the house, operations must be running smoothly behind the scenes. Our restaurant training for your kitchen staff covers facility care and safety topics specific to back-of-house operations.
Human Resources
---
When you're in control of what's happening behind the scenes with your staff, you're creating an environment where your team can excel with guests. Human resource issues such as sexual harassment, FMLA compliance, diversity and violence in the workplace can have a critical impact on your business. To attract, hire, and retain a strong workforce, you must provide a productive and safe work environment. With separate training curriculum for managers and employees, our Restaurant Human Resources series helps everyone in your company understand, prevent, and handle important HR issues.
Operations
---
The restaurant business is show business, and that means that there is a lot happening behind the scenes to support the main attraction. For restaurants to be successful, staff must be trained on restaurant operations topics such as compliance, safety, and security. Our Restaurant Operations series provides critical training on topics that help keep your restaurant safe and secure for employees and guests alike.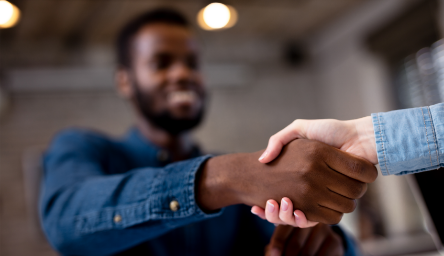 Popular Restaurant Training Articles
---