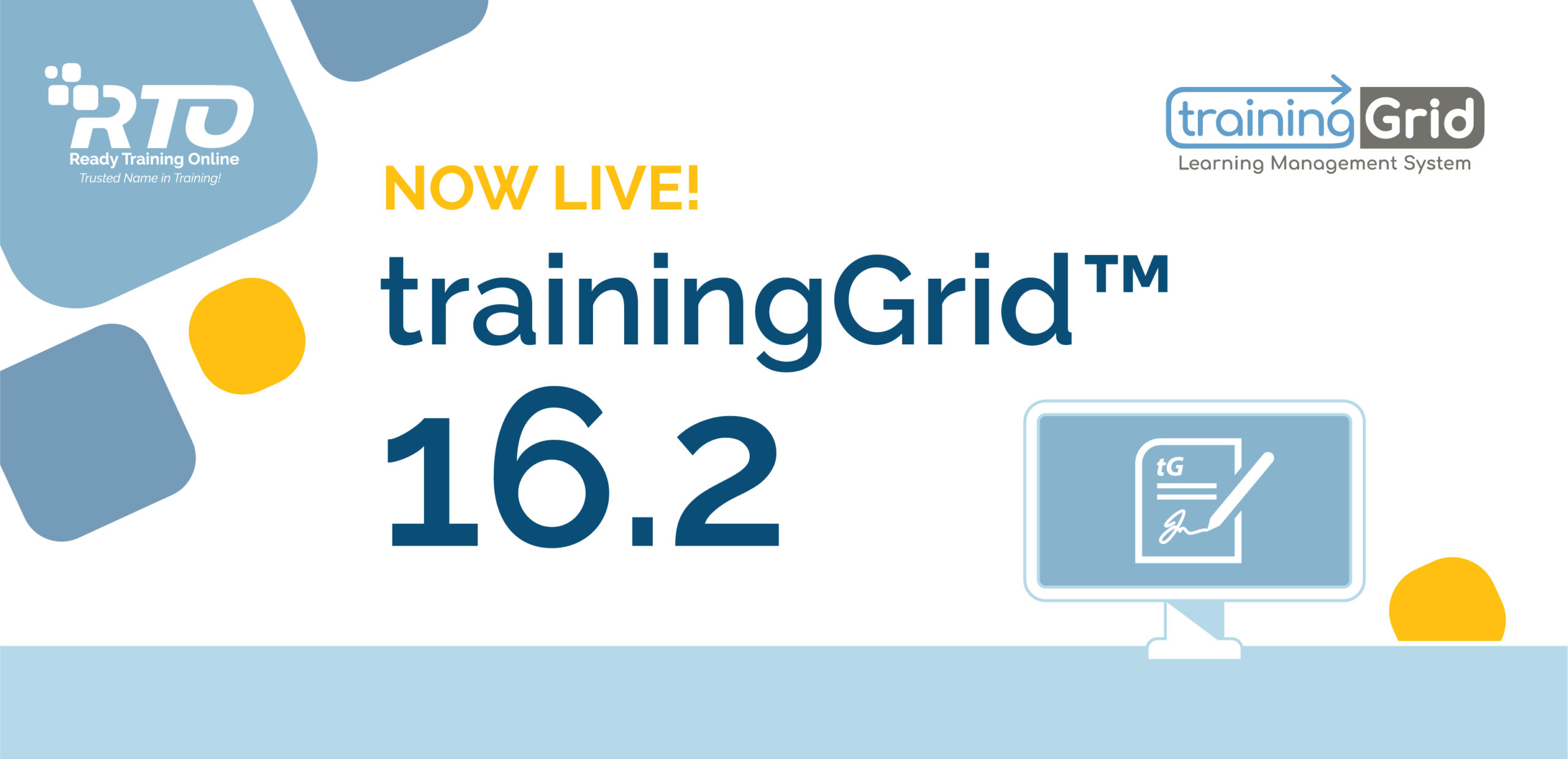 Introducing gridSign
with Assign Content!
Streamline your HR and training tasks with the latest release of trainingGrid™ from Ready Training Online. This updated version of our LMS includes two time-saving enhancements:
gridSign:
Say goodbye to filing or scanning page after page of employee paperwork!
With gridSign, employees digitally sign important documents. Simply tag a document for signature, assign it, and employees will be required to review it from MyGrid and digitally sign it. The signed documents are conveniently stored for you within employees' user scorecards, and copies are emailed to employees for their records.
Assign Content:
Automate your training assignments: now at your fingertips!
The Assign Content enhancement allows you to assign and schedule content at the same time. You can assign modules for specific dates and expire and purge content after a certain period of time.

Learn More About RTO's Complete Training Solution.