18.5 Release Notes
gridSign™ now offering CoSign
We originally developed gridSign
™
to streamline the process of collecting and storing documentation with employee signatures. Now, with our 18.5 release of trainingGrid
®
, we've made enhancements to allow Training Administrators to add a cosigner to documents in gridSign
™
.
Please review the information about the new feature below. If you have any additional questions, please contact your Client Success Specialist.
How Will This Affect Me?
Training Administrators now have the ability to tag cosigners for each document.
When setting up documents for signature in gridSign™, cosigners are assigned by selecting the lowest role within your organization that would be allowed to sign the document, starting with Unit Manager Assistants. Initial notification will be sent to the lowest role eligible for signature. Additional notifications will be sent to all eligible cosigners in the hierarchy if the document isn't signed after 7 days.
Reporting is available for all single or cosigned documents. New filters with this release include Signature Status and Cosigner Required. By default, reports are set to show the reports pending your signature as cosigner. With Reports, managers and above will be able to view everyone below them who has documents pending a cosigner.
The signed documents are still conveniently stored within employees' user scorecards and copies will be emailed to employees for their records once both parties have signed.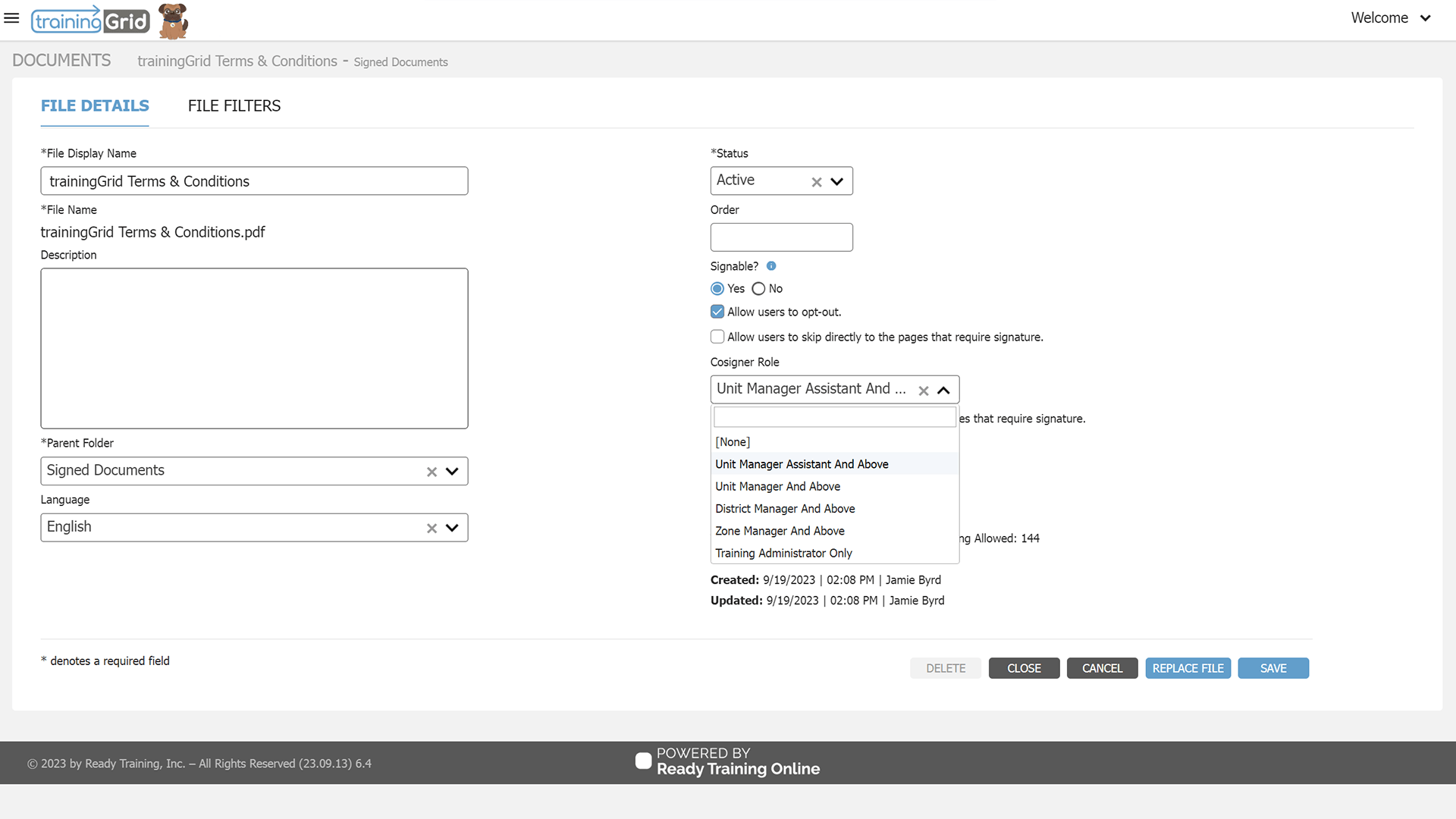 CoSign Notifications
Cosigners will receive notifications on My Grid and in HUBS when signatures are required. These notifications will appear only when there is a document to be signed. If there are no notifications, the dashboards will appear as normal.
HUBS: Notifications will replace one of the Quick Links in the upper right section of the dashboard. For Unit Manager Assistants through Zone Manager it will replace the Documents Quick Link; for TAs it will replace the Units Quick Link.
My Grid Notifications will replace the Profile Quick Link.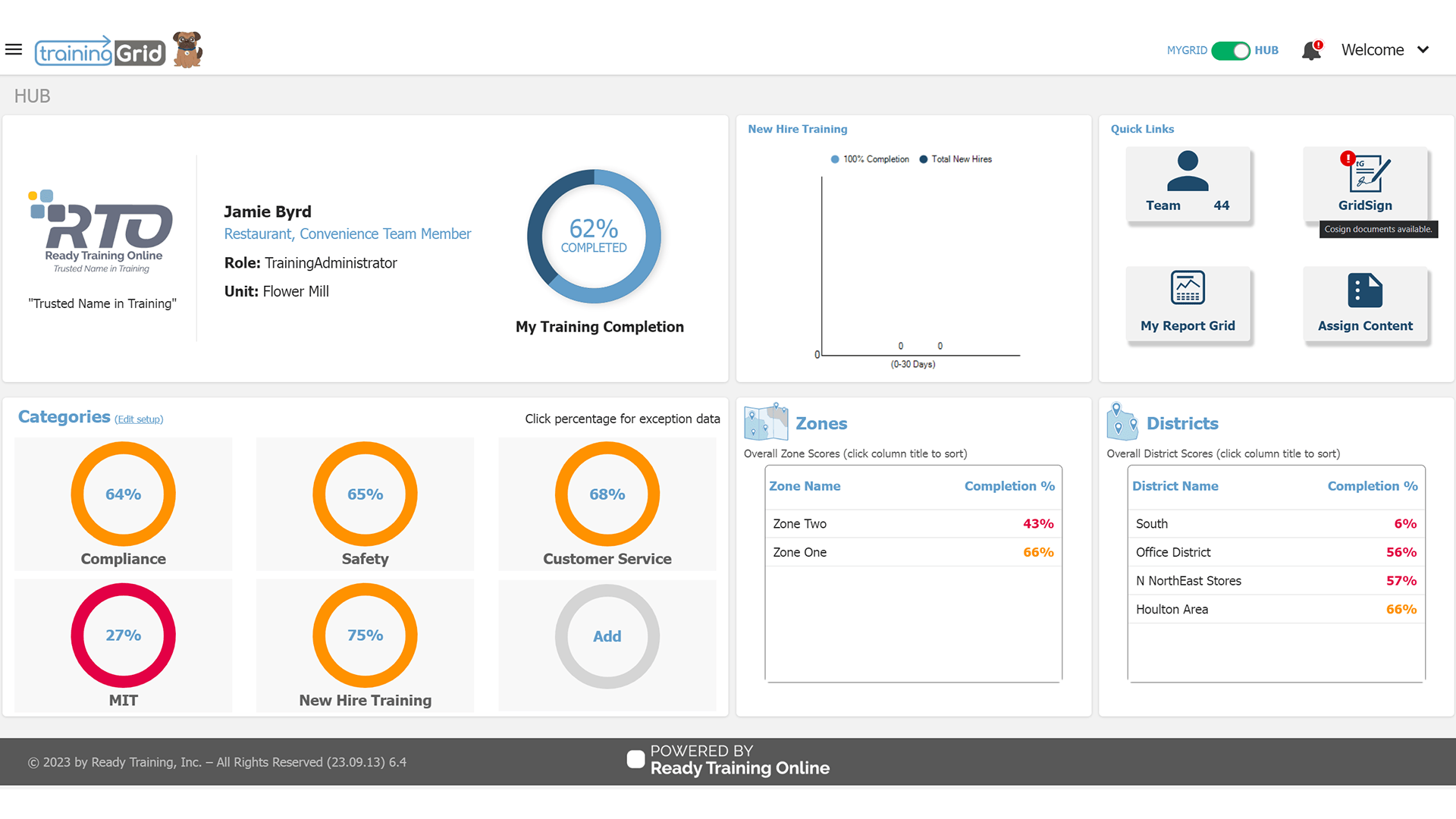 Bulk Signing Documents
Managers will have the ability to bulk sign documents. Bulk signing is only available for documents that are exactly the same and the same version. To bulk sign documents, users with permission just need to run a report for the specific document and version they wish to sign, then select the Bulk Sign button at the top of the report.
The ability to bulk sign documents is a switch that can be turned off if your organization does not wish to allow managers to bulk sign documents.
Opt-Out Feature
In addition to CoSign, new functionality has also been added that will allow Training Administrators to enable the ability for employees to opt-out of signing a document. If an employee opts out of signing, then no cosigner is required. Documents opted out of signature still appear on the employee's scorecard with notation that the employee has opted out of signature. This feature follows state and/or local guidelines for allowing employees to opt out of signatures where required.