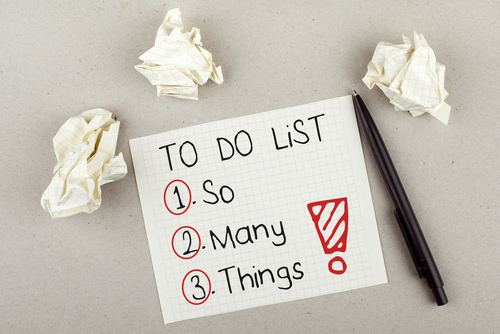 The Art of Delegation for Managers
A daily to-do list is a critical tool in any leadership position. Without one, your day will rule you instead of the other way around. If you're not constantly evaluating your to-dos, however, your list will be more of a reminder of all the tasks you didn't get to instead of a tool to improve your productivity. On a regular basis, review your to-dos and ask yourself, "Which of these tasks really requires my skills to complete and which ones can an hourly employee be taught to perform?"
The answer to that question is what transforms some of your tasks from "to-do" to "to be done by someone else." Your greatest skills should be coaching, teaching, business analysis, and decision making, not doing tasks someone else could do just as well. Based on your job task analysis, make some decisions about delegation. Who will do what? This process does more than relieve you of some mundane responsibilities and free up time — it's a key element to becoming a successful leader.
Effective Delegation Steps
Follow these steps for successful delegation:
Brainstorm everything you do as a manager, then figure out what to delegate and who can handle it.
Consider employees' skill levels, interest in doing the task and workload.
Don't micro-manage. Agree beforehand how and when you'll be following up on progress.
Set performance standards. Anticipate pitfalls and how to avoid them.
Think positively. Trust employees to get the job done, even if they're short on experience.
Compare results against original desired outcomes. Provide encouraging feedback, even for partial accomplishments.
Don't Resist Delegation
The temptation is to resist delegation, either because you lack confidence in employees' ability or you feel it would be quicker to do the job yourself. Both reasons may be valid in the short run, but over time you'll be better off passing the buck – within reason – and raising competency levels along the way.
Your employees want to be more involved in your operation. They're capable of multi-tasking, which shakes up the daily routine of their current jobs and gives them a feeling of pride and accomplishment that comes with contributing to the success of your business. Stop saying, "It's easier for me just to go ahead and do it." Start teaching. Start coaching. Start leading.

Never miss an article. Subscribe to RTO's Blog

Learn More About RTO's Complete Training Solution.