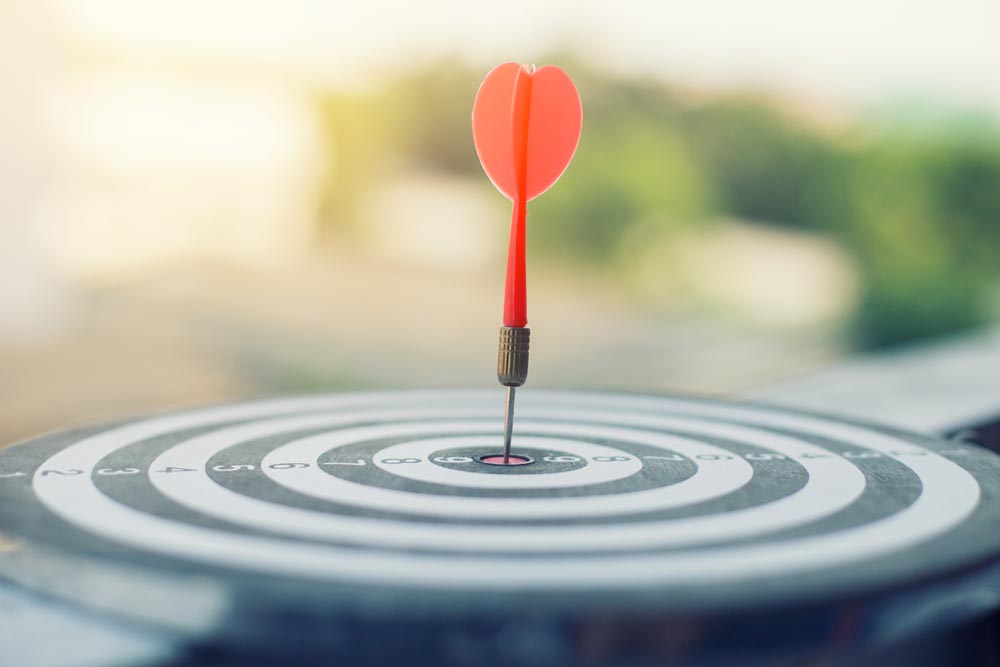 Who Are You Marketing To?
Whether you sell widgets online, own a corner convenience store in a small town, or run a trendy restaurant in a big city, you have a target market. A target market is a subset of the total consumers for your service or product. Identifying your target markets helps to ensure that your marketing strategy and promotional materials reach and appeal to the people most likely to buy from you.
Defining Your Target Market
If you're just launching your business, your target market has probably been on your mind since your business idea first started. In fact, many start-ups are led by members of their own target audiences. If you've been around a while, you may think you already know who you're targeting. Assuming you know your target audience already is risky. It's important to do the research and really drill down to specifics. Here are some ideas to get you started:
Recognize that you may have multiple target markets. This is true for most businesses. Defining a primary market and then perhaps even multiple secondary markets can open up new opportunities for you. The key is to ensure that your marketing story applies to each of these targets. If it doesn't, then re-evaluate each target.
Ask yourself, "What problem do I solve?" The answer to this question then leads to, "Who are the people or businesses most challenged by the problem I solve?" The markets that have the most to lose by leaving this problem unsolved are your target markets, some more than others.
Analyze the markets your competitors are going after. You can learn a lot about your target markets by studying the marketing strategy of other companies targeting the same groups of consumers. What's their social media strategy? What conferences do they attend? What does their store-front look like? What special offers are they running? Don't copy what your competitors are doing – after all, just because they're doing it doesn't mean it's working. Instead, try to poke holes in competitors' strategies, then fill those holes with your new ideas.
Determine the demographics of your target market. This seems basic, but it's critical. Use studies and your own observations to define the demographics of your target market, including age, generation, family status, gender, and spending habits. Use this to make a list of what your customers want and how you can deliver it.
Identifying your target markets provides you with the information you need to produce relevant and effective marketing and promotions. Use your employee training program to make sure everyone on your staff understands who your target market is and why it matters.

Never miss an article. Subscribe to RTO's Blog

Learn More About RTO's Complete Training Solution.