Implement Blended Learning Through Your LMS
Combine online learning with on-the-job instruction to improve training effectiveness.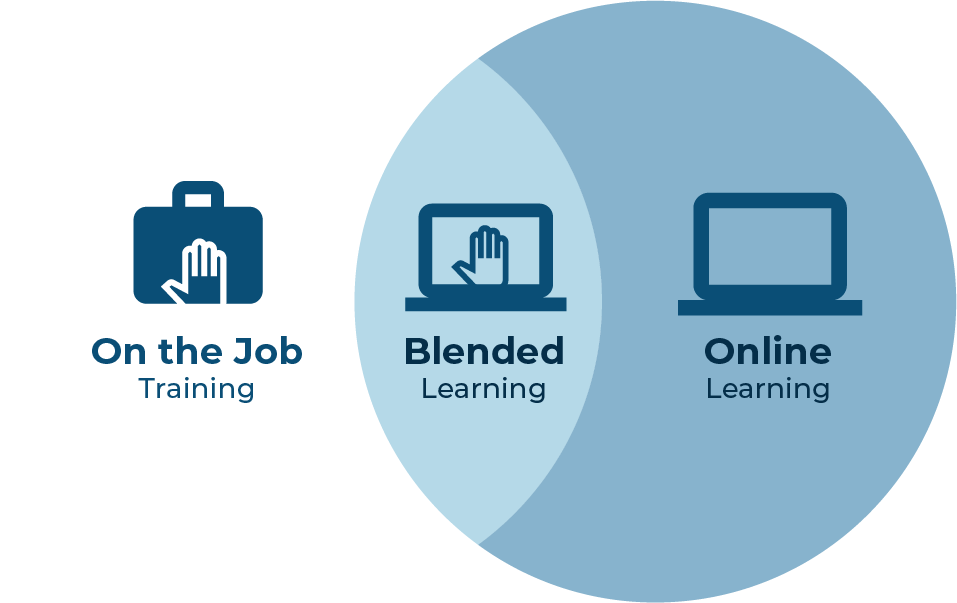 What Is a Blended Learning LMS?
Blended learning is an employee training strategy that connects online training to traditional instructional methods. As a blended learning LMS, trainingGrid®​ creates a learning experience that ensures employees are able to take what they learn online and apply it on the job.

Increase Employee Engagement
People learn in different ways. Incorporating a blended learning approach within your LMS engages employees on multiple levels.

Boost Knowledge Retention
Learning must be reinforced to be retained. In-person follow-up sessions help employees retain key online learning points.

Improve Training Application
With a blended learning LMS, employees get the practice and confidence they need to apply new skills on the job.
Reinforce Learning With On-the-Job Training
On-the-job training prompts within the trainingGrid®​ learning management system require employees to work with their trainers to ensure clear understanding. When combined with success guides, these tools blend online sessions with in-person interaction and facilitate the application of critical skills in real-world situations.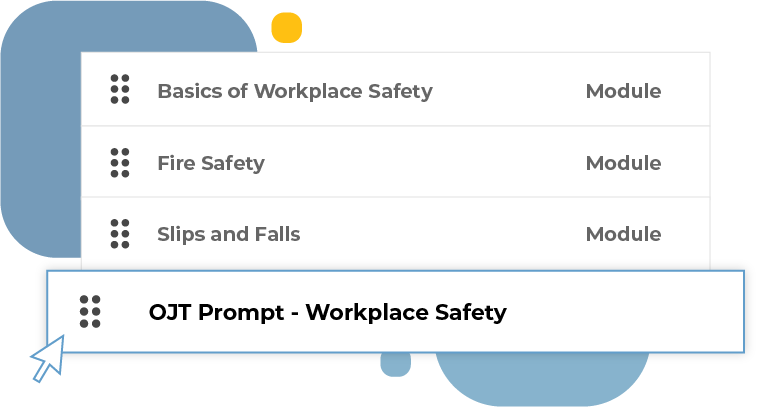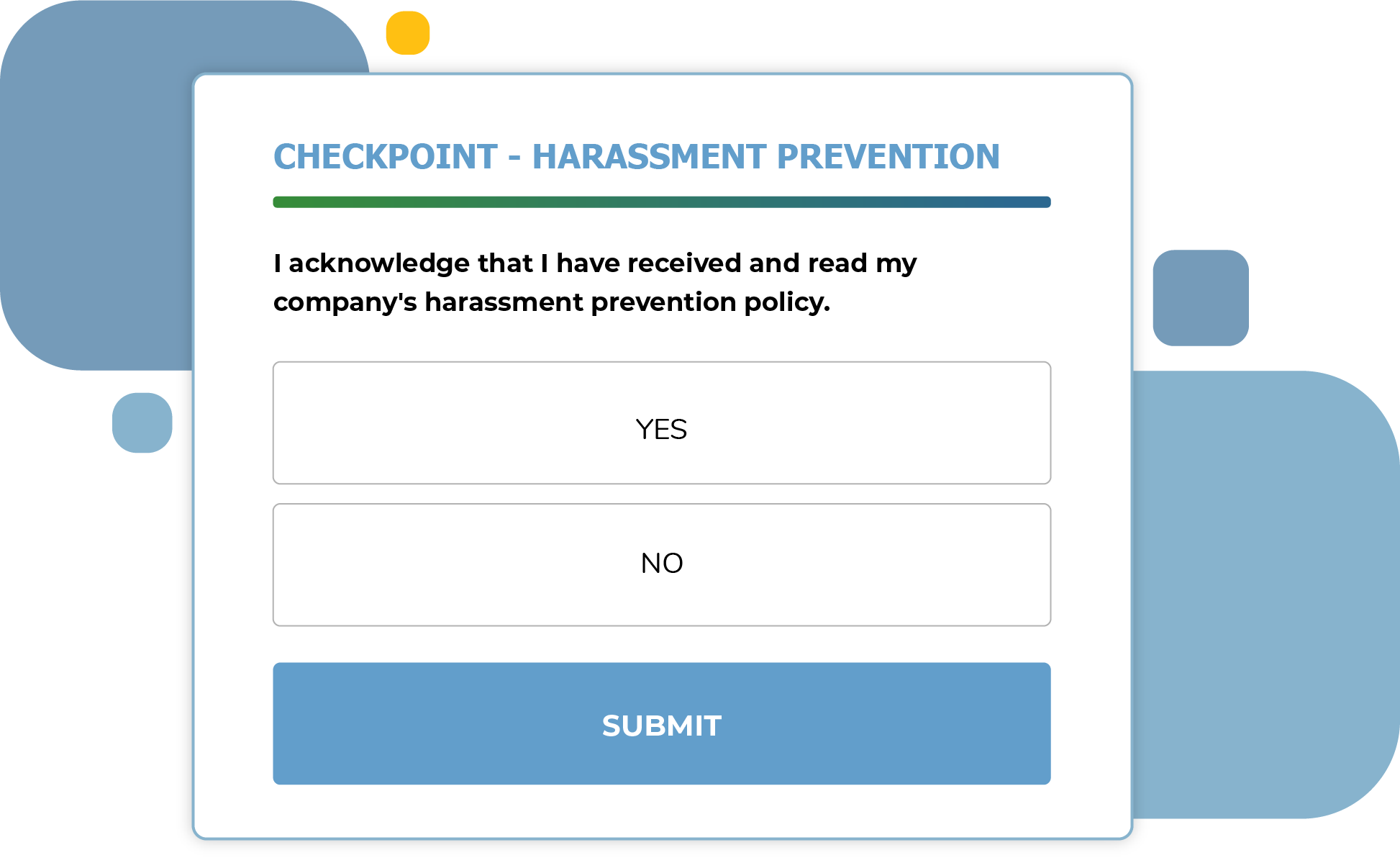 Emphasize Key Content with Checkpoints
Checkpoints verify that employees understand what they've learned both online and on-the-job. Placed at specific points along the employee's online learning path, these interactive elements reinforce your company's training goals.
Support Training With Sign Offs
Your online learning program provides a solid foundation for employee development. Sign offs build on this foundation by requiring a trainer to acknowledge they've completed on-the-job training with an employee. Sign offs support training goals and prevent employees from moving ahead before they're ready.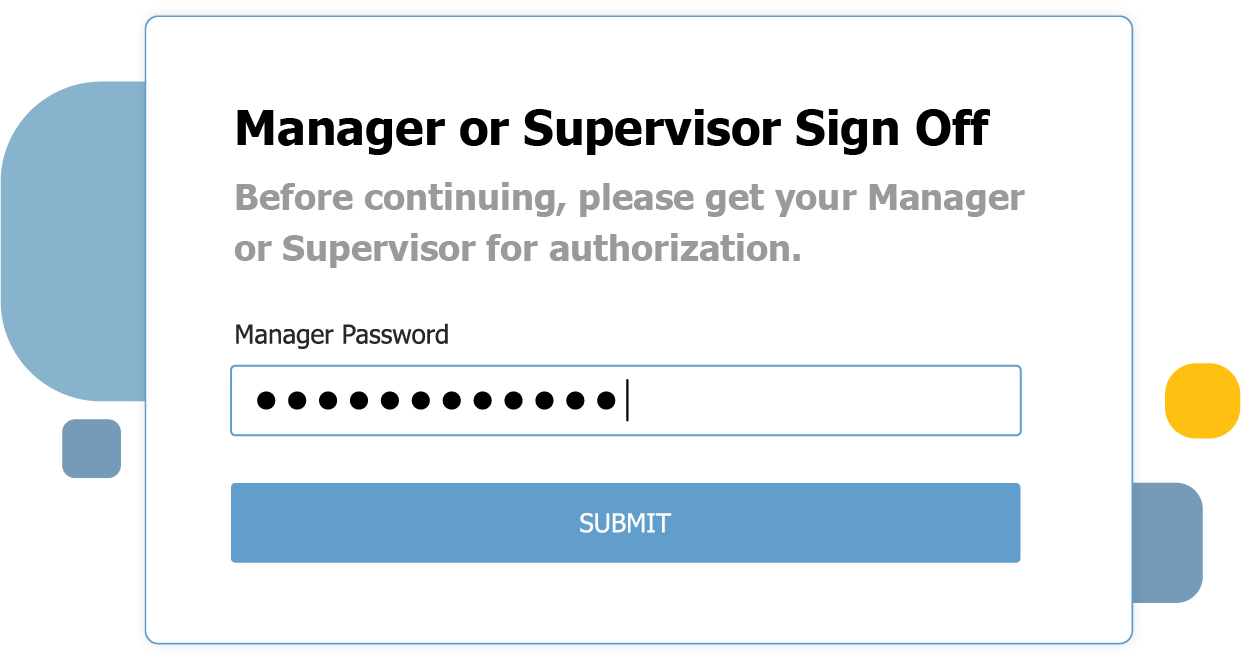 Customize the Blended Learning Experience
trainingGrid's blended learning features are customizable to fit your unique training challenges. Our solution specialists will work with you to configure your training with OJTs, checkpoints, and sign-offs in the places where they will be most impactful and effective.
trainingGrid®​ LMS Features
Designed and tested by training administrators and managers, trainingGrid's flexible and user-friendly features help you develop your most valuable asset – your staff.​