18.3 Release Notes
trainingGrid® HUBS
The 18.3 release for trainingGrid® introduces HUBS for Assistant Managers through Training Administrators. Spend less time searching for data and more time acting on it—just flip the switch!
Please review the information about the new feature below. If you have any additional questions, please contact your Client Success Specialist.
What is HUBS?
HUBS is a brand-new dashboard for Training Administrators through Assistant Managers that provides an at-a-glance view of training completion essential to your teams. Drill into the data quickly to identify employees who still need to complete certain areas of training. Once HUBS has been turned on within a training network, users with access will immediately be able to view the new HUBS dashboard upon login. Switch between the HUBS view and My Grid via a toggle in the upper righthand corner of the dashboard.
Who Will Have Access to HUBS?
This release will be available to the following:
Training Administrators
Zone Managers
District Managers
Unit Managers
Unit Manager Assistants
Note: All these levels will have viewing capabilities once you, as the Training Administrator, provide the access, but only you will be able to edit the customizable options.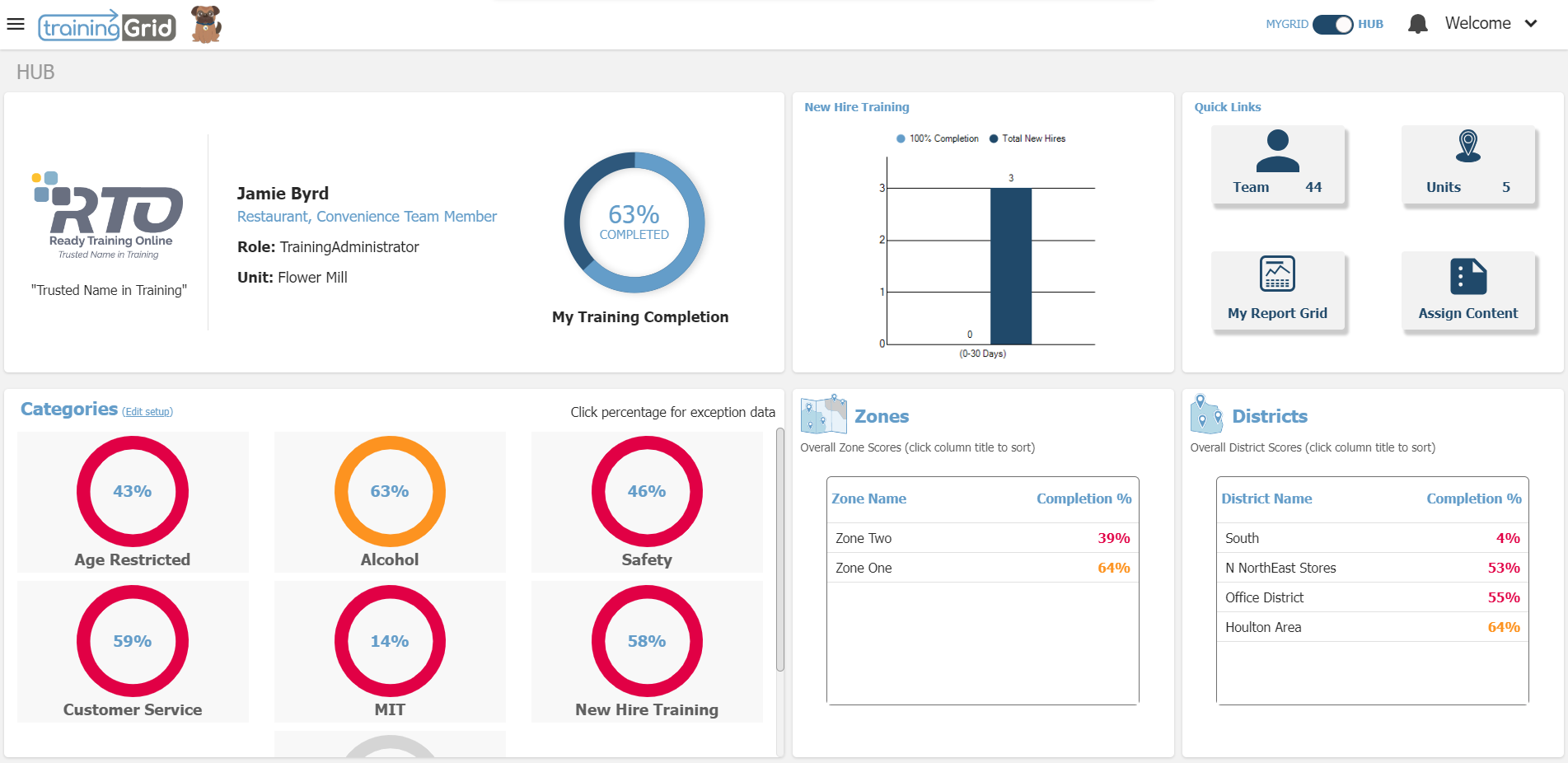 How Does HUBS Work?
The HUBS dashboard is broken down into 2 basic views:
Zones, Districts, and Units Percentages:
HUBS allows you to easily view completion data for your most important training modules. Categories on the left side of the screen display the completion percentage for any content included in each Category. Click into the percentage to view a breakdown of the exception data for that content.
Each Category is fully customizable based on the content you consider the highest priority within your organization. Create individual Categories to track your alcohol training, harassment training, or other topics important to your teams.
Only you can create Categories, but all levels of managers will be able to see the data for each Category created as it applies to the employees under them.
Zones, Districts, and Units Percentages: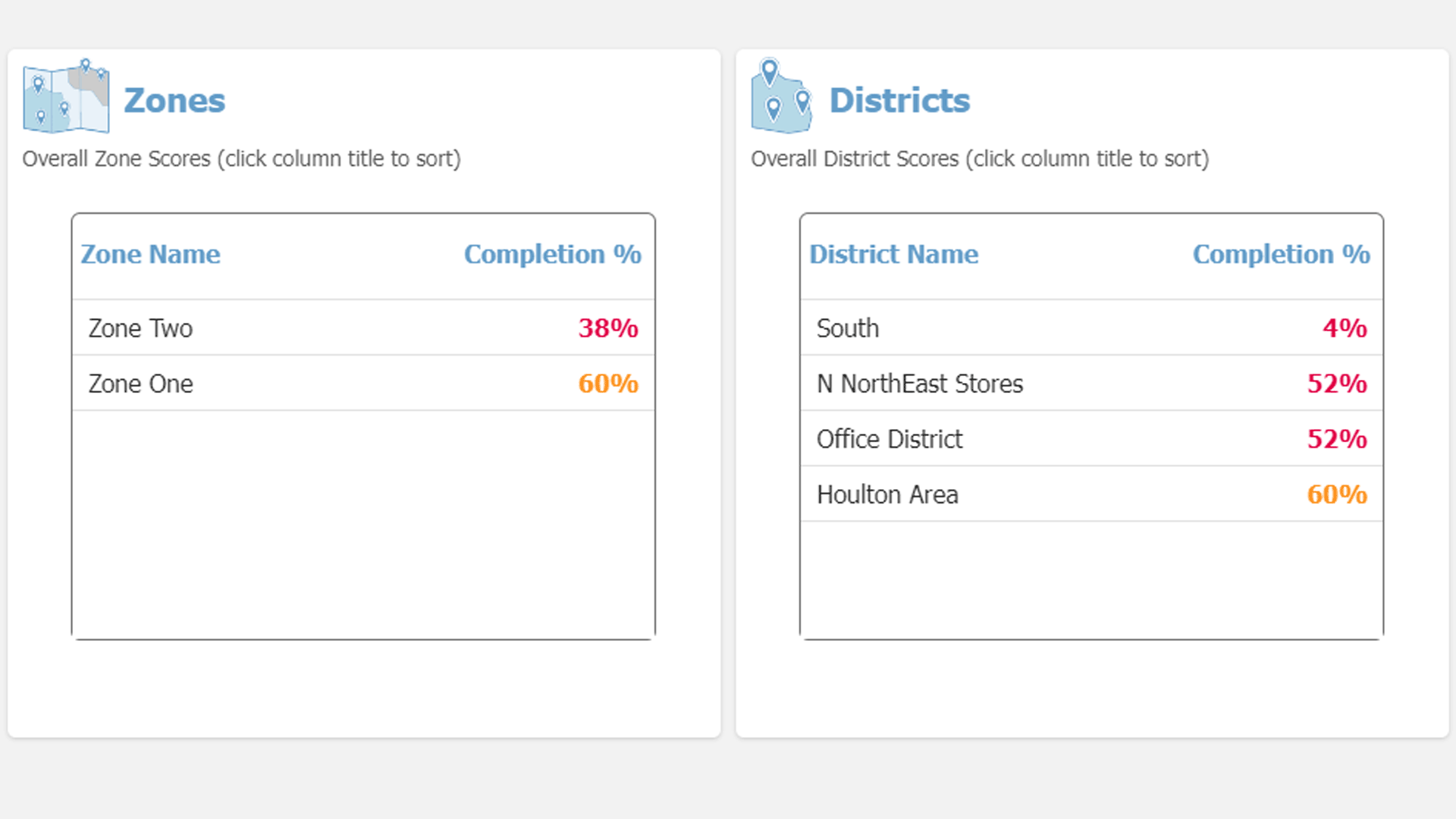 Focus on the areas (and locations) that need extra attention with Zone, District, and Unit Percentages, located on the bottom right side of the screen. These percentage graphics allow you to identify high and low performing Zones, Districts, and Units for training completion. Graphs indicate completion percentages for Zones, Districts, and Units depending on managerial level:
Unit Managers and Unit Manager Assistants will only see their Unit.
District Managers will see their District and the Units for that District.
Zone Managers will see all District and Unit data below them.
Training Administrators will see Zone and District data.
Contact your Client Success Specialist using the form below to activate this feature!