17.3 Release Notes
Licenses & Permits
The 17.3 release of trainingGrid®​ introduces new functionality that allows you, as the training administrator, to upload and track licenses and permits specific to certain locations, as well as attach expiration dates and receive reminder notifications when certificates are about to expire. Licenses & Permits can be found under the Manage tab in the hamburger menu in trainingGrid®​.
Please review the tutorial video and additional information about the new feature below. If you have any additional questions, please contact your account manager.
What Does It Do?
When implemented, this feature will help further streamline company processes by giving you the ability to upload and assign specific site (unit)-related documents required by law or corporate policy. The Licenses & Permits feature also ensures compliance when utilizing notification dates so that no permit or license goes overlooked.
How Will This Update Affect Me?
There will be little impact on user experience if your organization chooses not to use this feature.
Licenses & Permits will now display as a menu option under the Manage tab.

Select the hamburger menu.
Click on the Manage tab.
Choose Licenses & Permits
How To Assign Documents
Assign documents to individual locations covered by that document OR assign one document to multiple (or even all!) locations.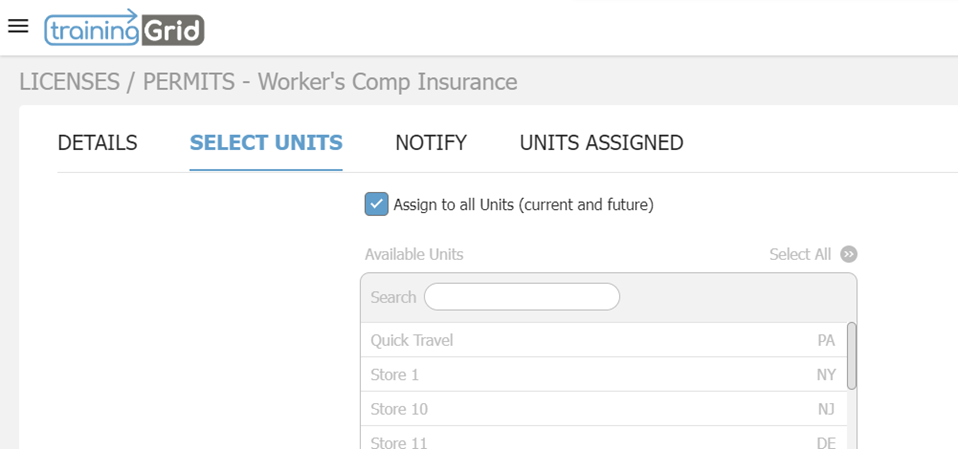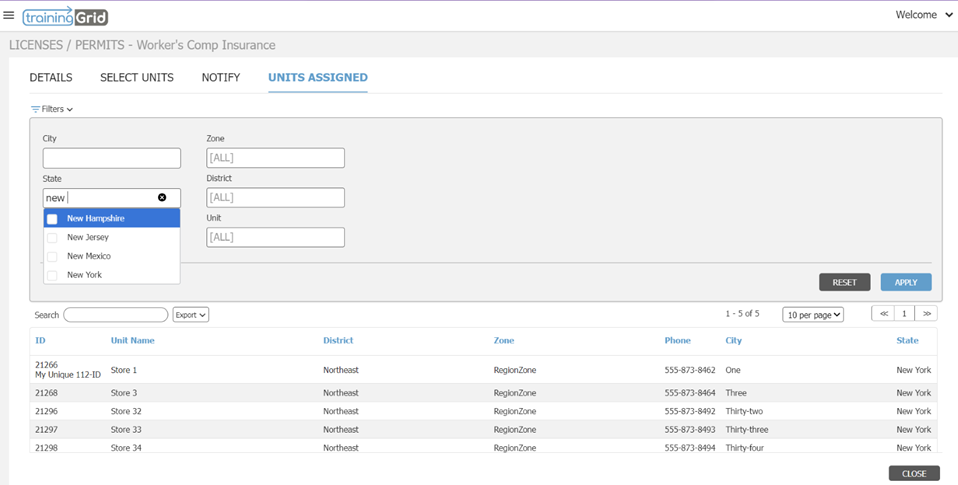 How To View, Sort and Filter Documents
View documents in a table or list view.
Documents are automatically sorted to show upcoming expirations first. Documents that have already expired will display the date in bold red text.
Filter results to find specific documents by type, ID number, expiration date, or by specific zone, district, or unit.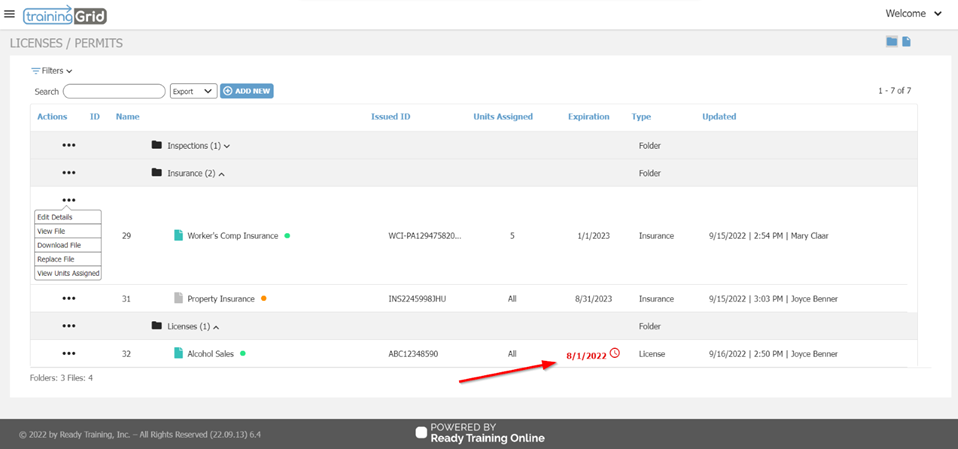 How To Download Lists of Licenses and Permits
Download lists of licenses and permits to Excel, including the following:

All licenses and permits from the main table.
All units assigned a specific permit.
All licenses and permits assigned to a specific unit.

How To Set Notification Dates
Set notification dates to remind yourself to renew a document before it expires. These notifications will be sent by email and can be set for 35, 65, or 95 days before expiration.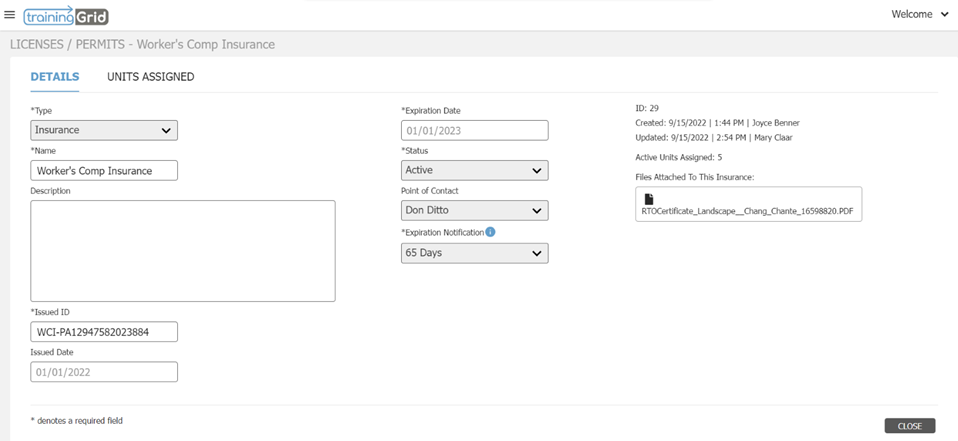 How Will This Update Affect My Team?
Employees: There will be no impact on an employee's user experience regardless of whether their company utilizes this feature or not.
Managers: When utilized, zone managers, unit managers, and unit manager assistants will be able to view all license and permit details for locations they manage only.
What Types of Documents Can I Upload?
You will be able to upload:
Licenses
Permits
Certifications
Insurance
Inspections
What File Types Are Accepted?
The Licenses & Permits feature will accept the following file types: