Responsible Tobacco Sales
Train your staff to follow the law when selling tobacco products.
Responsible Tobacco Sales Training Overview
---
The sale of tobacco makes up about 35 percent of a convenience store's in-store sales. Profitability from tobacco sales depends on compliance with many regulations. When your employees know what they need to do to comply with the law and sell tobacco responsibly, they'll help ensure the profitability of your tobacco sales program. Our Responsible Tobacco Sales online training program includes real-world scenarios that show employees how to implement what they learn. Employees complete quizzes throughout the training to reinforce the learning. At the end of the training, employees who pass the final exam receive a printable certificate. The training is broken down into these easy-to-understand sections:  
Federal Regulations Regarding Tobacco Sales
In order to sell tobacco products legally, employees must understand the law. In this section, employees learn about their legal obligation to sell tobacco responsibly. They also learn the possible consequences of an illegal sale.
What Constitutes Tobacco and Tobacco Products
The list of age-restricted tobacco products continues to grow as the market changes. In this section, employees view examples of different tobacco products, including e-cigarette and vaping items.
Legally Acceptable Forms of Identification
It is illegal to sell tobacco products to anyone under the age of 21 in the United States. In this section of the Responsible Tobacco Sales training, employees learn to recognize the different types of IDs that can be used to legally purchase alcohol.
When and How to Ask for Identification
Checking ID is a critical element of selling tobacco according the law. Here, employees learn the proper way to check identification of customers requesting a tobacco product. Federal guidelines suggest employees card all customers who look under the age of 30. Your store or local regulations may require employees to follow a card-all-ages policy. Two versions of this training are available to accommodate these different requirements. The standard Responsible Tobacco Sales training instructs employees to card anyone who looks under the age of 30 according to federal guidelines, or any other age according to their company policy. The Responsible Tobacco Sales – Card All Ages training instructs employees to card everyone, regardless of how old they look, which may be required by their local law or company policy.
How to Identify ID Fraud and Refuse Sales
Most convenience store employees will have to refuse a tobacco sale as part of their everyday job. In this section of the Responsible Tobacco Sales training, employees learn how to spot fraudulent IDs and refuse a sale when necessary.
Importance of Customer Service
Delivering exceptional customer service creates loyalty among customers who come in to purchase tobacco products. When making a sale — and even when refusing one — employees must provide service that shows customers their business is appreciated.
This training covers the important information a new employee needs to know to legally sell tobacco at your store. It's also well-suited for experienced employees who need extra reinforcement about tobacco sales guidelines. A shorter refresher course is also available for annual re-training of all employees.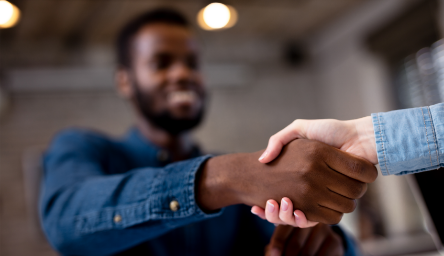 Why Train on Responsible Tobacco Sales?
If your store is licensed to sell tobacco products, you must make sure your employees follow the law. Tobacco sales are regulated at a federal level by the FDA and each state has their own regulatory standards as well. Some local jurisdictions may have even stronger laws. You can protect your business from the serious consequences of illegal tobacco sales by training new staff members and re-training experienced employees. Online training is easy to implement and track. Get started today!