California Responsible Beverage Service Training
California law requires on-premise servers of alcoholic beverages be trained and certified in responsible beverage service. 
Responsible Alcohol Server Certification
---
In California, servers of alcohol and their managers must be state-certified to legally serve alcohol. With our California Responsible Beverage Service Training, you can be confident your servers and managers understand their obligation to sell alcohol according to the law. This online training program is easy to implement and track — get in compliance with the law today!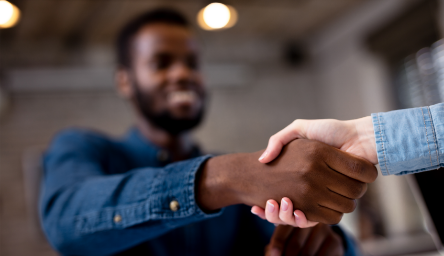 Frequently Asked Questions
---
Are you approved by the California Department of Alcoholic Beverage Control (ABC)?
Yes. We were approved on March 29, 2021.
What is your provider number?
Ready Training Online's provider number is 5.
How much does the training cost?
Purchase your California Responsible Beverage training from our marketplace for $12.95 per seat. For larger businesses, we provide a solution through trainingGrid®​, our learning management system, where you can assign and schedule your employees' training. Pricing can be obtained through our sales team.
Who is a server according to AB-1221?
An alcohol server, as defined under AB-1221, includes anyone who does any of the following:
Checks customer identification for purposes of alcoholic beverage service or entry to an ABC on-premises licensed establishment;
Takes customer alcoholic beverage orders;
Pours alcoholic beverages for customers; or
Delivers alcoholic beverages to customers.
Do you administer the exam?
No, RTO® does not administer the exam. The exam must be taken through the California RBS website. The exam is 50 questions, and you must receive a score of 70% in order to pass.
How long does certification last?
Certification through the California RBS site is valid for 3 years.
Is your training applicable to all of California?
Yes. Our training meets requirements for the regulations that affect the state of California.
Can you guarantee passing?
We cannot guarantee a passing score; however, our training meets all requirements set by the state, and our downloadable course summary is a valuable reference for the exam.
Will I receive a certificate when I complete the training?
No, we do not offer certificates for completing the training, as you will not be fully certified in the state of California until you successfully pass their exam. You will receive an email from Ready Training online stating that you completed the training portion of the certification process.
Who do I contact for more information about Ready Training Online's program?
Please call us at 1-800-247-8514.
5 Easy Steps to Certification
Each person taking the training must have a server ID. Follow the steps below to obtain a server ID.
Register for a portal account on the California Department of Alcoholic Beverage Control (ABC) website. IMPORTANT: The name you enter in the CA ABC website must be IDENTICAL to the name you enter in your trainingGrid®​ profile (including spacing and capitalization).
From your RBS account, pay the required exam fee to receive a Server ID. Record your ID; you'll need it to purchase your training from Ready Training Online. Also make note of how you entered your name in the CA RBS system when registering for your Server ID, including spacing and capitalization.
Return to this page to purchase the training. Follow the link in your confirmation email from traininggrid.com to set up a profile. REMINDER: You MUST set up your profile with the same name and server ID registered to your CA RBS portal account.
Take your training following the instructions in your confirmation email, then use our downloadable course summary (included with purchase) as reference for the exam.
Once you have successfully completed the training, log in to your California RBS portal account to access the exam, which will be located on the dashboard.
Please Note: If you do not pass the exam within 30 days of completing the training, you must purchase both the exam and training again. You have three attempts to pass.