Online Sexual Harassment Prevention Training in Connecticut
---
All employees are entitled to a comfortable and hostile-free work environment. Connecticut's Time's Up Act requires employers with 15 or more employees to train their employees on specific topics related to sexual harassment prevention. Employers of any size are required to train all supervisors. With one course that applies to both employees and supervisors, our Connecticut Sexual Harassment Prevention module exceeds the minimum training standards as mandated by Connecticut law.
This online and interactive training course for employees and supervisors covers all the information required by Connecticut law, including definitions of harassment and sexual harassment, the illegality of sexual harassment, multiple examples of harassment and sexual harassment, the legal complaint process at the state and federal levels, protection against retaliation, and what employees and managers can do to create and maintain a harassment-free work environment.  In addition, this module addresses and defines other forms of harassment that can occur in the workplace.
Key components covered in this Connecticut Sexual Harassment Prevention training course include:
The illegality of harassment and sexual harassment, as defined by state and federal laws.
Examples of harassing conduct, including various forms of sexual harassment.
Legal remedies and complaint process for employees, including how to report it to the Connecticut Commission on Human Rights and Opportunities and the federal Equal Employment Opportunity Commission.
The illegality of retaliation against people who file a harassment claim or participate in a harassment investigation.
Strategies employees and supervisors can implement to prevent harassment.
Proper ways to respond to harassment if it does happen.
Supervisors' obligation to report harassment.
Supervisors' liability and responsibility under the law.
Basic steps in investigating harassment.
Challenges faced in harassment investigations.
Appropriate corrective measures.
What to do if you're accused of harassment.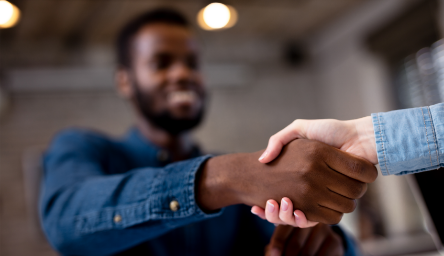 What Does Connecticut Sexual HarassmentPrevention Training Do for Your Business?
Knowledge is power. The best way to prevent harassment is to give employees and managers the information they need to recognize harassing behavior, report it, and handle it appropriately and according to the law. Our online sexual harassment training will help supervisors and employees see the big picture of harassment while showing them their role in prevention. For more information on our Connecticut Sexual Harassment Prevention course and library of other important training topics, contact us today for a guided demonstration of our branded training suites and state-of-the-art LMS!